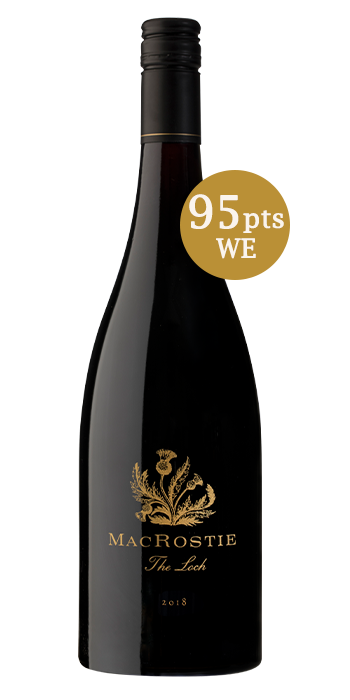 The Loch
Tasting Notes

In the glass The Loch shows a beautiful medium ruby color. The complex nose is led by sweet tobacco, espresso and cigar box notes. Fruit on the nose is darker and shows cassis and blackberry. Earth tones include button mushroom and forest floor. The entry to the palate shows some bright red fruit and superb acid/tannin balance. Red cherry and raspberry up front give way to richer blackberry, plum and soft oak spice further back on the palate. A wine that is delicious now but will only get better with time in bottle.

Wine Origin

Because the 2018 growing season was one of naturally high yields, we worked meticulously to thin the fruit and to bring each vine into ideal balance. The clusters ripened slowly, and in general, 2018 was a late harvest. The Grapes for the 2018 Loch come from many of our vineyard sources that you know from our single vineyard offerings. Olivet Lane, Thale's, Terra de Promissio, Nunes, and Hellenthal Vineyards are all represented in the 2018 bottling. All grapes were lovingly hand harvested between September 11th and September 26th, 2019.

Production Notes

The grapes were harvested by hand and gently destemmed exclusively into small one-ton fermenters to focus the style of each vineyard and clone. After a three-day cold soak, fermentation began and lasted about three weeks. The wines were then put straight to French oak barrels as free run. After 10 months of aging, we blended to create The Loch. It was aged in seventeen barrels: six new, eight one-year old, and the remaining two-year old. With another six months in oak The Loch was deemed aged to perfection and was bottled lovingly on February 27th, 2020.

Winemaker Notes

Combining decades of winemaking mastery, with our long history on the Sonoma Coast, The Loch is our consummate Pinot Noir blend, artfully crafted from our best blocks and barrels of wine. "Our goal was simple, but not easy," says Winemaker Heidi Bridenhagen. "We searched our cellar for our most beautiful wines of the vintage—stirring wines that sing on the palate. Then we began blending." Like a secret code unlocked by our winemakers, The Loch embodies everything that we know about making great Pinot Noir. We named our pinnacle Pinot Noir and Chardonnay blends The Loch and The Key, both as a nod to our founder Steve MacRostie's Scottish heritage and to his early experiences as a U.S. Army cryptographer in Europe.