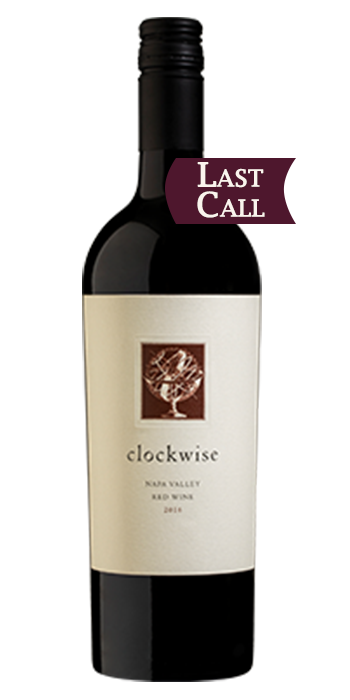 Clockwise
Tasting Notes

This Bordeaux inspired blend reveals a lovely nose of blackberry, with hints of spice from extended aging in French oak. On the palate, it is soft, supple and deeply nuanced, with lush layers of black cherry, licorice, earth and black tea gliding to a long, silky finish.

Production Notes

Using four of the five traditional varietals, this wine is composed of 46% Cabernet Sauvignon, 29% Petit Verdot, 16% Merlot and 9% Malbec, yielding a layered and complex Cabernet-based red blend in a more classically Old World style.

Winemaker Notes

The grapes were harvested in late September of 2016 and destemmed and crushed into open-top fermenters. During fermentation, the grapes were pumped over two times a day for maximum extraction, with an extended maceration to achieve the color and tannin levels we were looking for. The wine was then pressed off of the skins and aged for almost 36 months in 60% new French oak barrels. Bottling occurred on August 23rd, 2019.